Heartrate Watch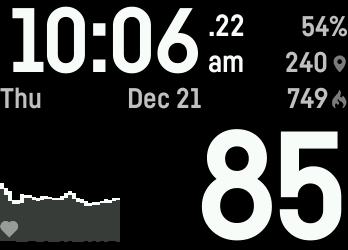 This watchface show you your heartrate, the clock and some of your stats at a glance on your wrist.
A screen dimming mode show you these data up to 5 minutes.
You can change the clock/HR color by rapidly double tapping the digital clock on the watchface and the stats by double tapping the upper right side of the screen. By tapping the battery info, you can change the dimming time. Tapping the heart rate symbol toggles the HRM sensor.
Requires a 1$ payment after a free 12-hour-trial via Kiezelpay.
OS
Supported languages
Store